SINGAPORE (Mar. 20, 2018) – TIN Hotels International Group Ltd, the joint venture partnership between General Hotel Management Ltd (GHM) and van de Bunt Partners to introduce lifestyle travellers to a new generation of accommodations, has inked a management agreement with China's Tibet Da'ji Hotel Co. Ltd. to plant the TIN Hotels flag on the soil of the Tibet Autonomous Region. Lhasa, widely regarded as the centre of the Tibetan Buddhist world and an exotic travel destination, is, in essence, a microcosm of what TIN Hotels represents to the hospitality industry: unconventional, a place to connect (or reconnect), a sensitivity to both the cultural heritage and local way of life yet in touch with an individual's deeper consciousness and wellness needs. 
TIN Lhasa will boast an excellent location: as the anchor to a nearly 29,000 square-metre six-storey mixed-use development, its close proximity to the main tourist attractions such as Jokhang Temple, Barkhor Square and Potala Palace lends enhanced accessibility for travellers and allows them to be closer to all that they can experience of the destination the moment they step out of the hotel. The hotel's facilities and amenities, in line with the brand direction for TIN Hotels, will focus on creating an elevated experience for the discerning traveller that extends beyond a place to rest. Instead, it is a social space where real-life encounters with the community provides for a transformative and enlightening experience. 
Upon arriving at TIN Lhasa, guests will be welcomed by authentic Himalayan art throughout the hotel, an experience much like stepping into a museum where the destination's history and culture immediately come to life. Progressing to the public areas, the open concept will generate interaction and at its heart, the main restaurant is a communal space where conversations, like the authentic craft food and gourmet tea will flow. The meeting spaces and function rooms will even incorporate co-working spaces so that the local community will feel invited to stay, work, and socialise at TIN. Travellers will also be drawn to our rooftop teahouse where sipping fragrant tea is as rewarding as the stunning view of Potala Palace amidst the breathtaking landscape. 
Peter van de Bunt, Chairman of TIN Hotels, shares his enthusiasm for the brand's promising beginning, "TIN Hotels was created to challenge the status quo without compromising style and excellence, and to offer the lifestyle traveller a unique proposition." He continues, "Travel demands are changing and hotel accommodations need to stay ahead of evolving wants, be it in design, F&B offerings, cultural awareness or the larger eco-environment. It is the embrace of the holistic travel experience that TIN Hotels celebrates and we are excited to launch this with TIN Lhasa." 
Currently, details of TIN Lhasa are still being worked out by all parties, including the active involvement of Mr. Daji from the owning group.The respected entrepreneur has one of the largest collections of Himalayan art worldwide, to the extent that the Dagye Himalayan Arts and Crafts Museum in Chengdu is as much a tribute to his prolific procurement as it is an appreciation of Mr. Daji's world-class collection. At TIN Lhasa, Mr. Daji intends to showcase his inspiring Himalayan archive of art and artefacts through regular tours exclusively for hotel guests, to bring these discerning travellers face-to-face with an invaluable display of treasures from the Himalayas. The emphasis on art is evident from the moment one steps foot in the hotel's museum-like entrance, and quickly, one will realise that TIN Lhasa embodies the spirit of art. Boutique design firm Studio Affandy & Yeo whose founders had been mentored by the late Jaya Ibrahim, will weave these disinct elements into TIN Lhasa to give it a sense of authenticity while maintaining a contemporary design language.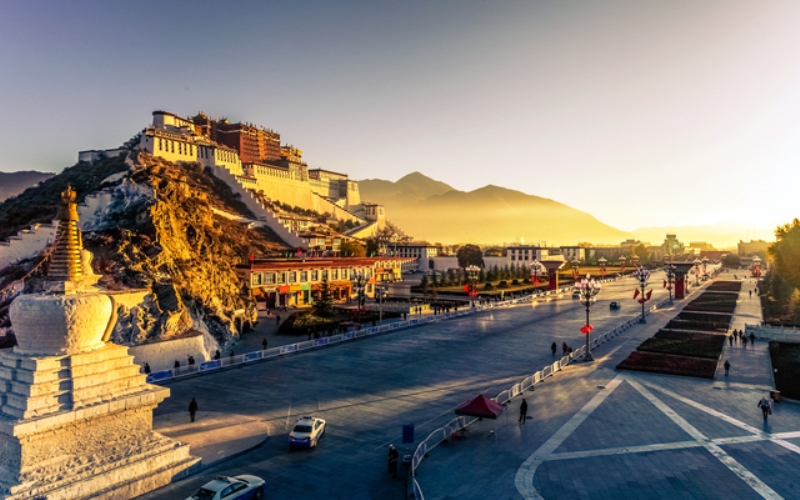 # # # 
ABOUT TIN HOTELS  
TIN Hotels is the new artisanal brand by GHM focusing on lifestyle experiences. By pushing the boundaries of what a new generation of hotels can be to a global traveller, our goal is to provide guests with social spaces that deliver unrivalled communal experiences, great style and wholesome nutrition at a more accessible price point without compromising the standards that our world-class luxury brands are known for. 
For more information, please visit www.tinhotels.com or contact: 
TIN Hotels Public Relations
32 Gilstead Road
Singapore 309075
T  + 65 6223 3755
F  +65 6221 1535