HO CHI MINH CITY — Ten years after signing its first contract with an award-winning hotel group that is still on its roster, Balcony Media Group is moving into its second decade as Asia's leading PR agency for hotels and golf courses.
Founded by a journalist with nearly two decades' experience as a reporter and editor, Balcony was launched on the premise that the most effective PR doesn't look like PR; it looks more like news and editorial features.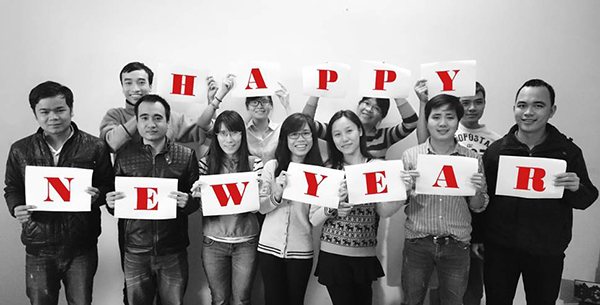 Since then, the agency's signature brand of PR has levered clients up onto the world's most prestigious awards lists, including Travel + Leisure's It List and Condé Nast Traveler's Gold List. It's rolled out golf courses for the likes of Greg Norman and Colin Montgomerie. And it's launched destination marketing campaigns that have landed front-page play in The New York Times' travel section.
"We took a chance on Balcony when Jim (Sullivan, Balcony's managing director) was wrapping up with National Geographic 10 years ago," said Eric Merlin, chief executive office of the Apple Tree Group, which owns and operates the acclaimed La Residence Hotel & Spa in Hue, Vietnam, and the new Sanctum Inle Resort in Myanmar. "But there's a very good reason why I have signed off on 10 renewals with the agency since then. They get the job done."
Unlike most PR firms whose ranks are filled with account managers that come from the world of marketing, Balcony's senior staff all migrated from journalism to PR.
Scott Resch was a magazine editor in Utah, lured to Vietnam on a press trip by Balcony, and then to a full-time position with the company in 2007.
Karryn Miller was writing for Travel + Leisure Southeast Asia and CNN Go prior to her move into the agency.
And Jade Bilowol was a reporter for the Australian Associated Press before she came on board.
"PR used to be all about schmoozing, but no one's got time for cocktail parties anymore," said Sullivan. "Today, first and foremost, you've got to be able to one, identify what makes a client editorially interesting, and two, make your case in language that avoids PR pitfalls and looks as much like good travel writing as you can make it."
The firm's client list includes hotels in Vietnam, Thailand, Cambodia, Myanmar, Laos, Indonesia, Sri Lanka, Oman and Switzerland.
Its notable properties include the Sofitel Legend Metropole Hanoi, The Nam Hai Hoi An, The Reverie Saigon, The Sanchaya Bintan, Galle Face Hotel, The Chedi Andermatt and the four brand-name courses that comprise Golf Coast Vietnam.
The agency maintains offices in Vietnam (Ho Chi Minh City and Hue), Korea (Seoul) and the United States (Portland and Park City).
Its outreach to media is focused on four major English-language territories: North America, United Kingdom, Australia / New Zealand and Southeast Asia including Hong Kong.
"It used to be that a hotel that wanted representation in each of those territories had to contract with an agency in each of those territories," said Sullivan. "What we've found is that geographical proximity is much less important than good quality content. With the Internet, everybody's a neighbor. The savings we're able to realize as a consequence of that fact makes Balcony an incredibly cost-effective solution for hotels that want to get the word out all over."
As Balcony enters its second decade, the firm is launching a new media monitoring solution, called Avalanche; is broaching the English-language media market in India; and is about to launch a major initiative in China.
For more information, contact Balcony's Jim Sullivan at jsullivan@balconymediagroup.com.