We all want our press releases to go viral. For the wire services to pick them up. For Yahoo to run the news on their home page. For Google to elevate our news prominently on their News homepage. But this rarely happens.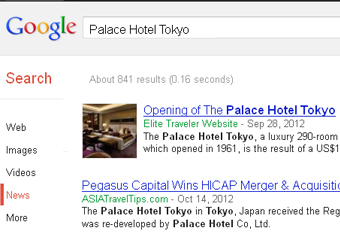 What does happen? Well, according to one recent study by RealWire, four media organizations will run your news. Here's a link to the study. Check out the table immediately below. This seems a credible study. The surveyors looked at 1,044 releases dispatched between Sept. 2010 and March 2011. These releases circulated news by major brands — BMW, Panasonic, Warner Bros., etc.
The RealWire news is all about how social media news releases (SMNRs) will do more for you — three times more for you. And we're down with that. Increasingly, we're embedding links to images, podcasts, videos and interviews in our dispatches.
But the shocker, for me, was the 4.1 media placements for a traditional news release. We recently let out a burst of news, traditionally dispatched, that generated 85 media placements. Why? Because it didn't look like a press release. No purple prose. No self-congratulatory gestures. No quotes that start off, "We are proud…" Nor was anyone in our release "delighted" or "happy." We also included non-clients in the release.
Eighty-five placements on a single release has never happened with us before. If we land north of 20, we're thrilled. But 4.1. Geesh. How low can you go?