With Global Wellness Day on June 12 fast approaching, people around the world are being inspired to ask themselves: "How can I live a healthier and better life?" Throughout Asia, hotels and resorts are helping provide answers to this question with the introduction of a range of unique new wellness activities, several of which are spotlighted below.
A State of Zen Descends on Alma Resort
The 30-hectare Alma Resort overlooking Long Beach on Vietnam's Cam Ranh Peninsula is launching a variety of meditation and yoga classes to calm the mind and strengthen the body. Following hour-long sunrise and sunset yoga classes from 6am and 4pm at Alma's yoga room or at the beach, one-hour meditation classes will be held at the yoga room from 7am and 5pm. The meditation classes will focus on the chakra points to harness balanced energy. The yoga and meditation classes are open to a minimum of two people and a maximum of 10 people. Private meditation and yoga classes will also be available for guests. The yoga and meditation classes are among many wellbeing offerings at the resort, a Preferred Hotels member, ranging from spa treatments at 13-villa Le Spa to recreational pursuits such as watersports, basketball, and volleyball. For more information visit www.alma-resort.com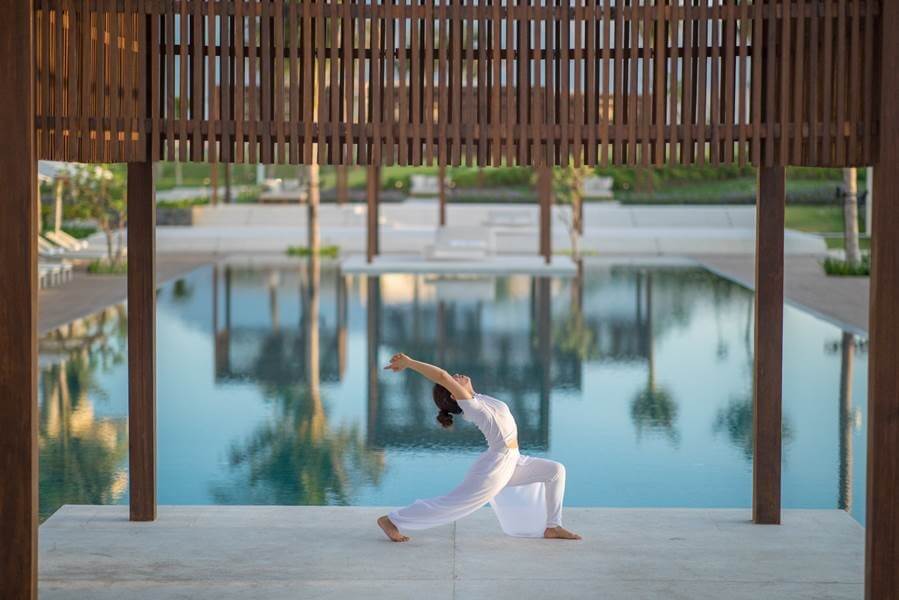 Azerai Can Tho Introduces Multi-Day Yoga and Pilates Retreats
Azerai Can Tho in Vietnam's Mekong Delta has introduced new monthly yoga and Pilates retreats, as the resort continues to embrace its growing reputation as one of southern Vietnam's most unique wellness destinations. Located on a private islet on the Hau River that is accessible only by boat, Azerai Can Tho provides a peaceful natural setting for the retreats. Only three hours' drive from Ho Chi Minh City, the resort is secluded but close to the city of Can Tho, and the campus is lush with greenery and mature banyan trees. Azerai's new Pilates studio features the latest in allegro reformer equipment (six machines) in a sleekly designed, well-lit space with vaulted hardwood ceilings. The new Pilates retreats include a posture analysis, five Pilates sessions on reformers, and much more. Meanwhile, the four- and six-day yoga retreats include dynamic hatha yoga and status asanas sessions, in addition to a river cruise, healthy meals, live cooking sessions and more. Guests at all retreats can spend their free time bicycling around the islet, swimming in the resort's pool or playing a game of tennis.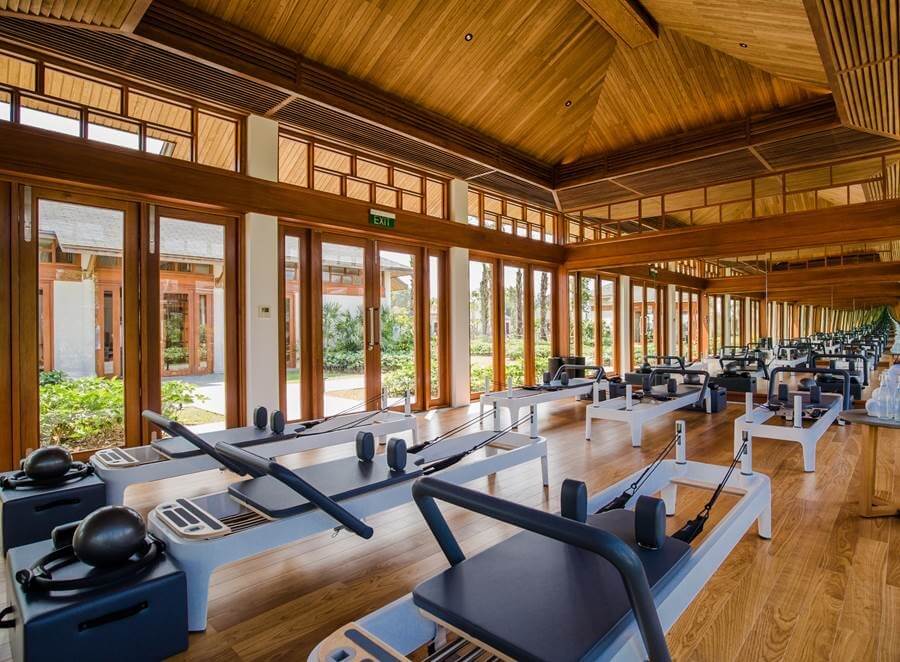 Banyan Tree Turns to Wellbeing Sanctuaries in a Post-Covid World
As the world leans more into wellbeing following the impact of the pandemic, Banyan Tree is redefining its hospitality experience. Throughout 2021, the brand will be launching Wellbeing Sanctuaries that combine club floors or resort wings, and dedicated dining and spa options, into one exclusive journey. Beginning in March, the first initiative was launched in China, and will progressively roll out in Indonesia, Malaysia, Mexico, Morocco, Thailand and Vietnam in the months ahead. Among the resorts included are the luxurious Banyan Tree Samui and newly opened Banyan Tree Krabi in Thailand, and the ever-popular Banyan Tree Lang Co in Vietnam. Each resort will individually prepare programs for guests based on their "8 Pillars" principle (good sleep; good diet; interaction; intimacy; physical vitality; cultivating the mind; learning and development; harmony with nature; and sustained practices). For more information, visit https://wellbeing.banyantree.com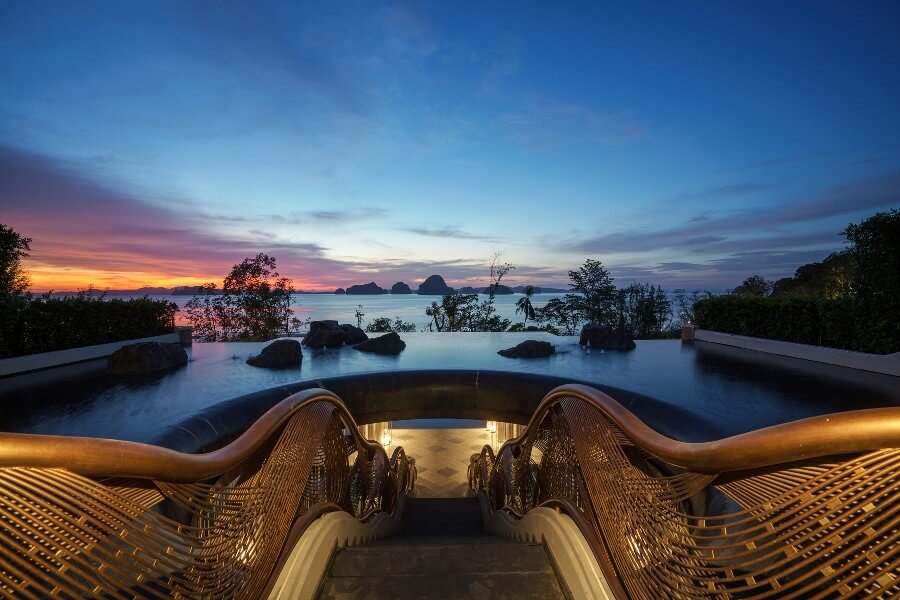 Meliá Koh Samui Kicks Muay Thai Classes Into Gear
Beachfront resort Meliá Koh Samui has introduced private classes in Muay Thai; a discipline known as "the art of eight limbs" because it makes use of kicks, punches, elbow and knee strikes, thus using eight "points of contact" as opposed to two points (fists) in boxing and four points (hands and feet) in other combat sports. The classes are run by Khun Dowden, a seasoned Thai boxer who has been teaching boxing classes for more than a decade. The private Muay Thai sessions are held at the resort's lush garden lawn, in front of the Pool Bar that merges into a 700m-long lagoon pool that meanders through the grounds like a river. The Muay Thai classes are among a host of wellness offerings at the resort that also include yoga classes for adults and kids. For more information visit: https://www.melia.com/en/hotels/thailand/koh-samui/melia-koh-samui-beach-resort/index.htm
The Anam Lifts Guests to New Heights with Aerial Yoga
Holidaymakers on Vietnam's up-and-coming Cam Ranh peninsula are defying gravity in the name of wellness. The Anam's resident yogi Umesh Sharma has introduced aerial yoga classes that suspend participants in an array of reinvigorating poses in mid-air beside the resort's stretch of Long Beach. Also dubbed anti-gravity yoga, the resort's aerial yoga swaps a yoga mat on the floor for a silk hammock suspended from outdoor support beams, permitting participants to practice postures without compressing the spine or applying pressure to joints including the wrists. The practice, according to Umesh, offers an array of health benefits including weight loss, building core strength, healing chronic back pain, releasing tension, and, through inversion poses, increasing blood circulation to the head to open up blockages and heal the thyroid and pituitary gland. The resort has also introduced private 60-minute aqua yoga classes for one to two people in the waters of Long Beach or at its nearby infinity pool, and yoga for children aged five to ten years old at the resort's yoga room every Tuesday to Saturday from 10.30am until 11.30am. Visit www.theanam.com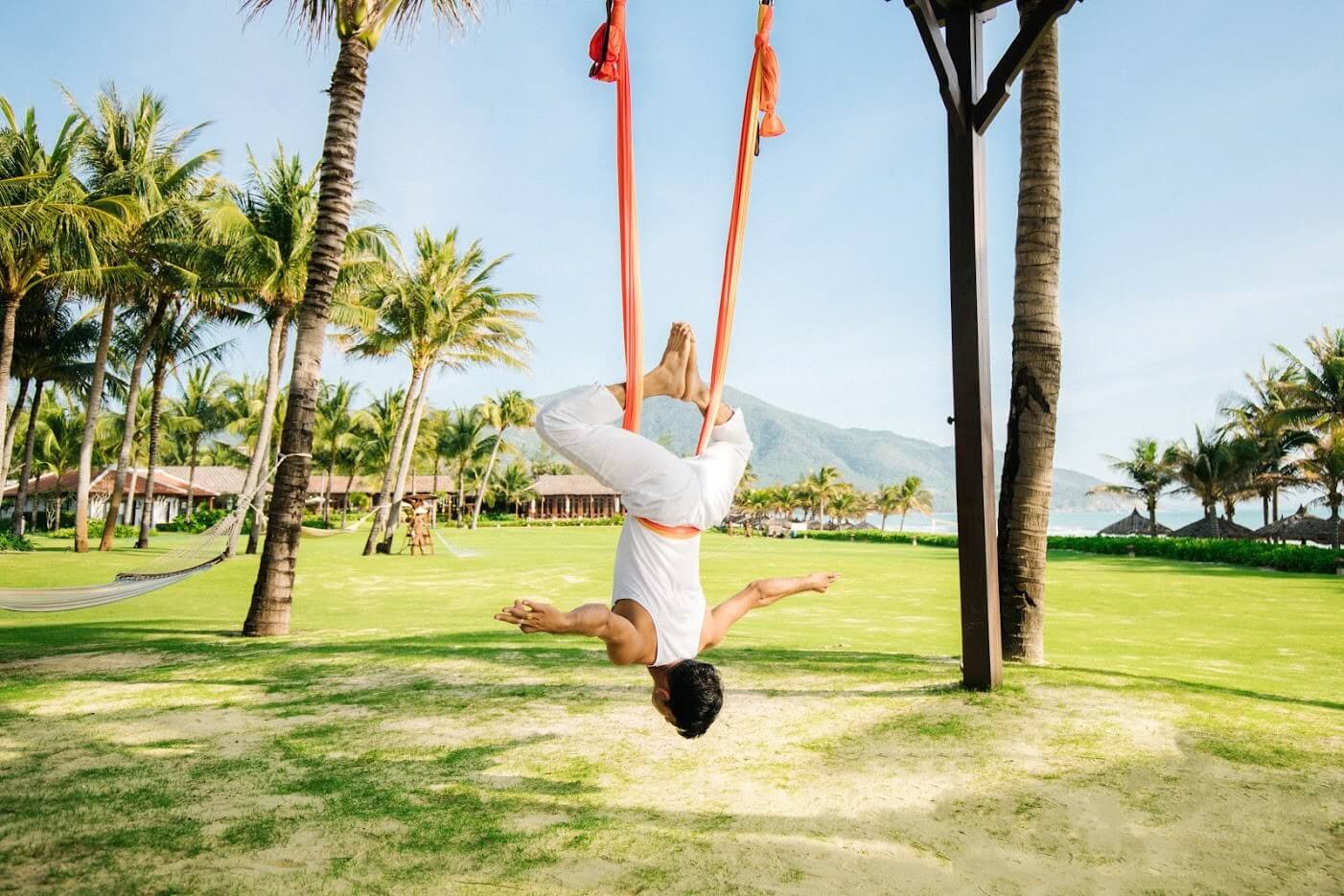 Tanah Gajah Ubud Helps Guests Wash Worries Away
The international yoga-loving community has long swooned to the spiritual heart of Bali at Ubud, where studios and vegan restaurants abound. Now, on the outskirts of this popular destination guests can find a more local way to destress and hit reset. The Balinese water purification ceremony, known as Melukat, is a cleansing ritual locals parktake in when they are stressed or under pressure. This practice, designed to restore balance, is a core element of Tanah Gajah, a Resort by Hadiprana's latest offering, The Art of Renaissance. The two-night minimum package is designed to introduce guests to the local culture, while helping them release and refresh. Other wellness-focused inclusions are an indulgent two-hour spa therapy overlooking Bali's iconic rice paddies, and a private farm-to-table dining experience, with the backdrop of the organic garden where the food comes from. https://www.tanahgajahubud.com/en/offers-promotion/the-art-of-renaissance