HO CHI MINH CITY, Vietnam (Sept. 11, 2023) — Wellness-inspired hotel brand Fusion has announced an exclusive line-up of activities at several of its properties in Vietnam to mark World Wellness Weekend from Sept. 15-17, including special yoga classes, meditation sessions, massage therapies, healthy dining, kids activities, and more.
More than 6,000 venues in 150 countries will host events to mark the United Nations-aligned World Wellness Weekend (www.world-wellness-weekend.org) this year.
Fusion Resort Cam Ranh
The wellness resort on Vietnam's Cam Ranh peninsula has planned a dawn-to-dusk series of special events to mark the weekend. Sept. 15 (Friday) and 16 (Saturday) both begin with a "Rise and Shine Yoga" session, as guests move and breathe with Master Yogini Snow in the resort's Tropical Garden, revitalizing and uplifting body and soul.
Other events include a "Fusion Farm Visit" where guests can collect their own organic eggs for breakfast. Kids can learn more about the farm's operations at "Fusion Farm School." Meanwhile, "Fusion Earth Lab" will show guests how to make their own natural hair conditioner.
As the day continues, children are invited to a specially designed "Kids Fun Yoga" class, while adults will find further relaxation with a "Blissful Bamboo Massage" at Maia Spa. Fresh restaurant will offer freshly picked "Fusion Farm Organic Salads," while complimentary Fusion ice cream will be served at the beach pool at 17:00. The resort will also host a "Gentle Flow Yoga" session at 16:30 in the resort's Tropical Lotus Garden.
For more, visit fusionresortcamranh.com.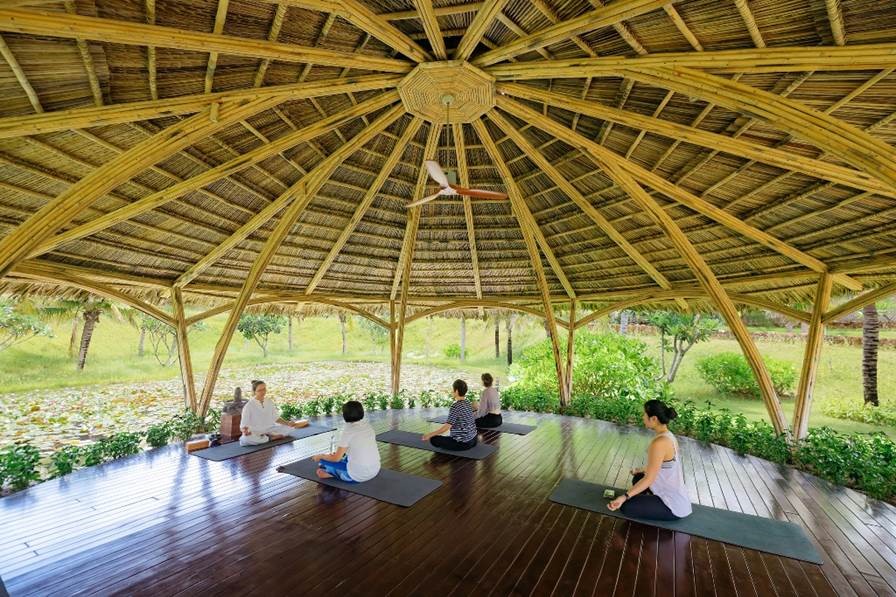 Alba Wellness Valley by Fusion
The wellness resort in Hue, central Vietnam, will kick off festivities on Sept. 15 with a morning hatha yoga session, followed by calisthenics, a healthy lunch, a sound-healing meditation in the bamboo forest, an exhilarating zipline and high-wire session, and a stimulating and re-energizing soak in the resort's hot spring.
The schedule continues on Sept. 16 with hatha yoga in the morning, followed by a "Body Combat" exercise session, cha cha dance, a healthy lunch, a sound-healing meditation in the bamboo forest, a zipline and high-wire session, and a soak in the hot spring.
The wellness events will be led by Nyoman Yastama, a Bali, Indonesia native who is the resort's spa and wellness director. Yastama is a firm believer in meditation and mindfulness to give people a sense of calmness, balance and emotional wellbeing.
For more, visit albawellnessvalley.com.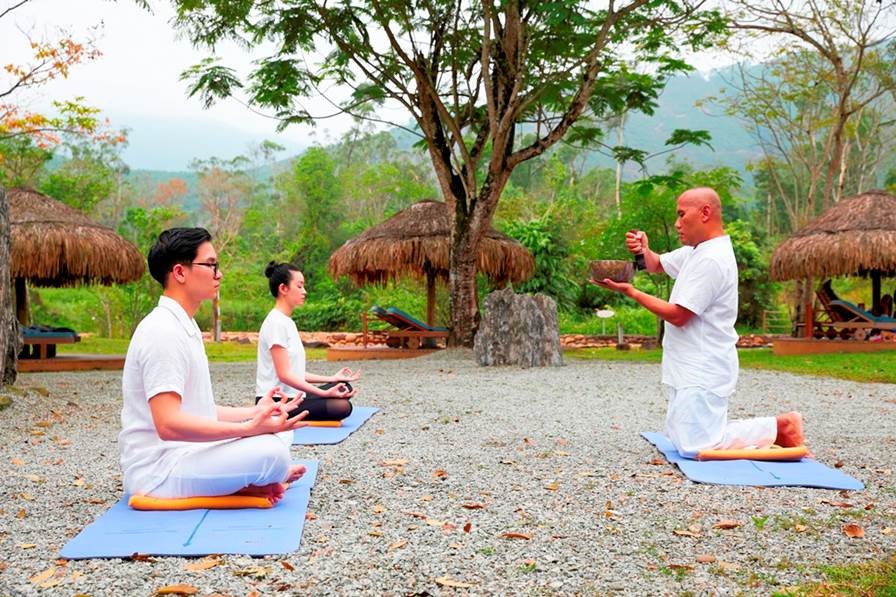 Fusion Suites Sai Gon
An Indian meditation master will lead guided meditation yoga classes for hotel guests and staff on Friday, Sept. 15 and Saturday, Sept. 16 from 17:30-18:30.
For more, visit fusionsuitessaigon.com.
Fusion Suites Vung Tau
The seaside resort in southern Vietnam will celebrate World Wellness Weekend with innovative activities designed to invigorate the mind, body and soul. This year's events will feature delectable frugal cuisine, an escape to nature, and rejuvenating yoga, all aimed at fostering holistic well-being and encouraging individuals to embrace a healthier lifestyle.
Starting on Sept. 15, the resort will offer special dishes in its breakfast buffet made with locally sourced, organic ingredients. A trail run will be held on Sept. 16 from 7:00-8:30 at the local Big Mountain. A special 60-minute yoga session will be held at Maia Spa on Sept. 17.
Finally, throughout the three-day weekend, fresh and healthy pennywort drinks will be served and a wide selection of vibrant salads will be available in the morning breakfast buffet.
For more, visit fusionsuitesvungtau.com.