HO CHI MINH CITY, Vietnam (Oct. 23, 2018) – An innovative hospitality force in Vietnam, known for its upscale all-spa-inclusive resorts and chic city hotels, will add a third brand to its portfolio with the opening of the first Fusion Originals hotel  in Ho Chi Minh City next year.
Breaking with convention, each Originals hotel will bear the name of a pioneering artist, inventor, scientist, or social leader. For the inaugural member of the collection, they've selected Charles Darwin a British botanist, scientist, and naturalist who redefined mankind's place in the universe.
"World-changing ideas are what Fusion is all about," said Remco de Hoog, Fusion's chief architect. "Charles Darwin is the perfect person to launch this exciting, slightly rebellious all-new brand."
'Darwin – a Fusion Original' is currently under construction in the heart of Saigon's District 1,  less than 200 meters from the city's iconic opera house and close to shops, restaurants, cafés, bars, and tourist hotspots.
The 88-room hotel will pay homage to its namesake by creating an air of 19th-century discovery and adventure. Fusion's designers have focussed on Darwin's tireless studies of plants, animals, and people from all over the globe and will honor this by featuring botanical motifs, super-sized extracts of Darwin's manuscripts, and a palette of all-natural tones and textures in the interiors. There will even be a copy of Darwin's most famous publication, On the Origin of Species, inside every bedside unit.
In the ground-floor lobby, the aptly named Beagle Bar will host regular live music and spoken-word events lubricated by old-school rum cocktails and local craft ales. Meanwhile, Origins Restaurant, home to a re-imagined breakfast concept known as T.O.A.S.T. (The Original Answer to Snooze Time), will serve dishes inspired by Charles Darwin's global journeys.
"With Darwin and every Fusion Original that comes after it, you'll never quite know what to expect," added de Hoog. "We love shaking things up, and we think our guests will really enjoy the feeling of entering the unknown each time… in a good way, of course!"
Darwin – a Fusion Original is scheduled to open summer 2019.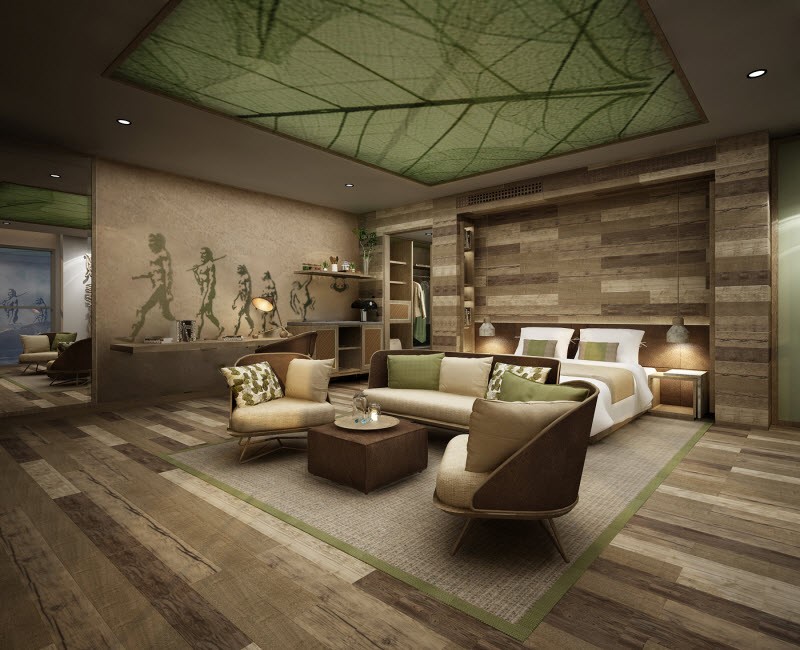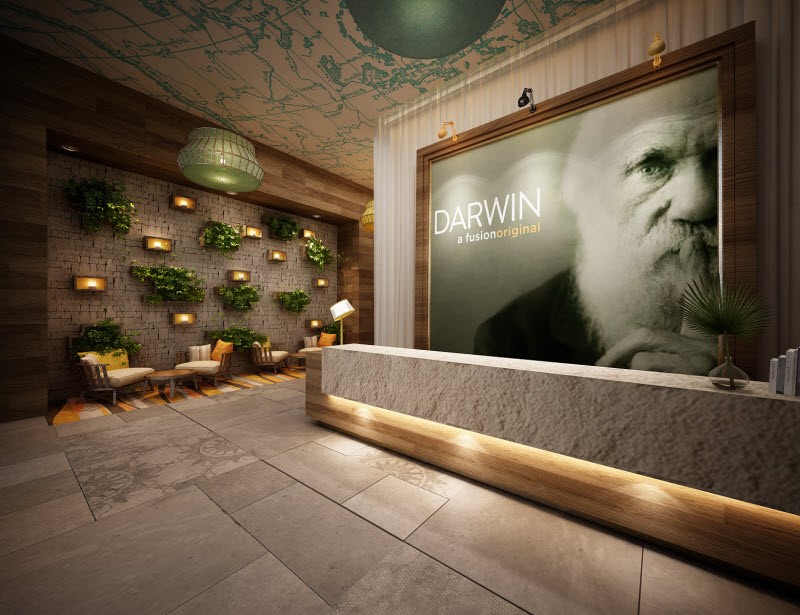 WHERE OTHERS FOLLOW, FUSION LEADS
Since its launch in 2008, Fusion has become a leading innovator of hotels and wellness-inspired resorts and is now the only fully vertically integrated hospitality company in Southeast Asia. Under one roof, Fusion conceptualizes, designs, builds and manages beachside resorts and city hotels through its uniquely branded hospitality concepts. Fusion has opened five resorts and hotels in Vietnam so far, with a team now boasting more than 1,500 employees, including 300 spa specialists.
At present, guests can experience Fusion's all-spa inclusive wellness concept or flexible "anywhere, anytime" breakfast service, along with their inventive, unmistakable, and playful approach to the hospitality sector, in Da Nang, Cam Ranh, Ho Chi Minh City, and Phu Quoc.
The Fusion family of brands currently includes:
Fusion Resorts: Where contemporary original design meets traditional Vietnamese charm. Home to Fusion's unique "all-spa inclusive" service, Fusion Resorts fully embrace the combination of ultimate wellness and a rejuvenating and down-to-earth lifestyle, all in natural, picturesque surroundings.
Fusion Suites: As "all-suite" city hotels ideally located in key business and tourism hubs, Fusion Suites redefines holistic living and brings a wellness-inspired experience to today's urban adventurers. As 21st-century city life continues to accelerate, Fusion Suites aim to bring balance and harmony to the concrete jungle through healthy and nutritious food and drink options, daily spa journeys, and inspiring interior design.
Fusion Originals: The individually branded Originals do not share a consistent style. Instead, Fusion tailors each hotel to evoke the life and times of a pioneering artist, inventor, scientist, or social leader. Originals aim to provide fun, fresh, and 100% unique hotel concept each and every time.